Posts Tagged 'The Gift Experience'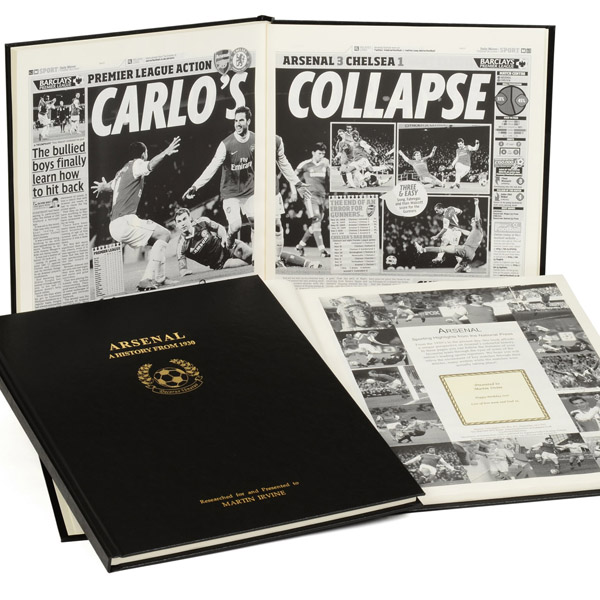 Click here for more information and to buy
It`s every footballs fan`s dream. A beautiful, handmade, leatherette book with a gold embossed cover, charting the highs and lows of Arsenal. ? ?A unique record of all their sporting events and a truly personal gift that`s sure to be a winner. We`ve researched all the sporting events from the early 20th century onwards to create a wonderful insight into Arsenal. This is a gift that will last well beyond the special occasion you buy it for with inside stories, amazing pictures, transfer gossip and genuine match reports so you can see how each season unfolded. Individually bound, the hardback book is tabloid size (38 x 30cm) for easy storage and features newspaper style editorial and historical news and match reports. You can personalise the cover and add a special greeting message to be pri
3 items found. More...
| | | |
| --- | --- | --- |
| Personalised Arsenal Football Book Embossed | Personalised Football Book Arsenal + Emboss | Personalised Arsenal Football Book Non-Embossed |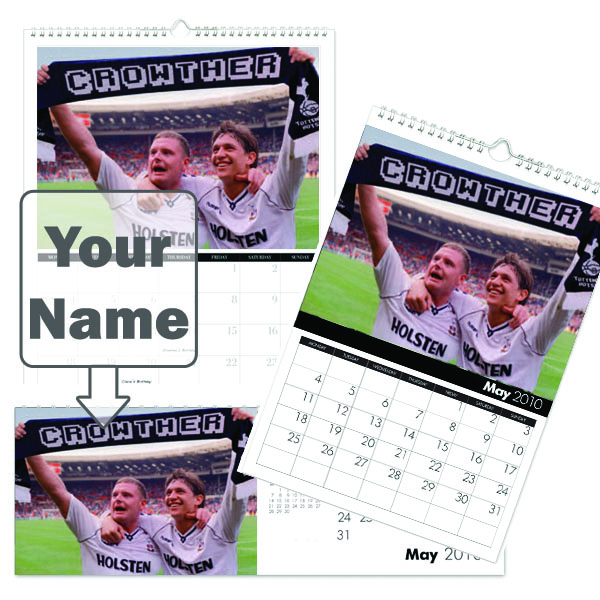 Click here for more information and to buy
Personalised Football Legends Calendar A brilliant gift idea for any Football Supporter. Choose from 8 different teams and get your very own calendar featuring footballing legend from throughout the era.Teams include, Arsenal, Celtic, Chelsea, Liverpool, Leeds, Manchester United, Rangers and Spurs This stunning personalised image calendar can be enjoyed 12 months of the year with a different personalised image every time you turn the page. Each photograph is personalised with ANY name and is integrated into all 12 images very cleverly! Whats more the calendar can start ANY month of the year, so if you choose November 2009 it will start November 2009, and run for 12 months. So its makes a great gift for ANY occasion, any time of the Year. A great gift to treasure for the whole 12 m
1 item found
| | | |
| --- | --- | --- |
| Football Legends Personalised Calendar A3 | | |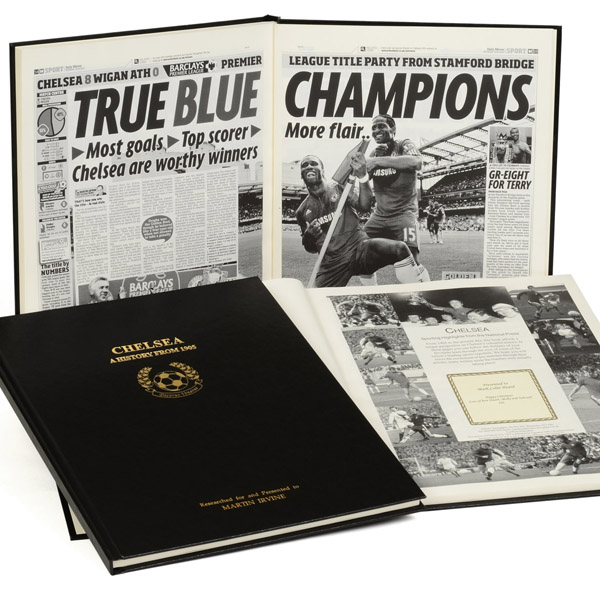 Click here for more information and to buy
It`s every footballs fan`s dream. A beautiful, handmade, leatherette book with a gold embossed cover, charting the highs and lows of Chelsea ? ?. ? ?A unique record of all their sporting events and a truly personal gift that`s sure to be a winner. We`ve researched all the sporting events from the early 20th century onwards to create a wonderful insight into Chelsea. This is a gift that will last well beyond the special occasion you buy it for with inside stories, amazing pictures, transfer gossip and genuine match reports so you can see how each season unfolded. Individually bound, the hardback book is tabloid size (38 x 30cm) for easy storage and features newspaper style editorial and historical news and match reports. You can personalise the cover and add a special greeting message to be p
3 items found. More...
| | | |
| --- | --- | --- |
| Personalised Chelsea Football Book Embossed | Personalised Football Book Chelsea + Emboss | Personalised Chelsea Football Book Non-Embossed |